A brand name is the first thing customers hear when engaging with a product or service creating a sense of association.
Building a brand is one of the most strategically important decisions business owners can make – strong brands command price premiums, engenders customer loyalty and generates higher returns for the business and investors who will in fact become your shareholders.
A statistic – Up to 80% of consumers prefer to buy a product from a brand name they recognize.
What you need to consider
Own your name – it's your intellectual property.  Trademark it, register it as your IPR as that will create a financial value for your company, it will sit on the balance sheets as an asset.
If you cannot patent and you want to talk to other people about joint ventures or deals, you may wish to have a confidentiality and non-circumvention agreement to prevent the idea being used by the person with whom you are negotiating or people that you deal with.
Trademark the name and where appropriate patent the change that effected.  It will sit on your balance sheet as an asset that feeds into access to finance because by naming and branding that enables your accountants to put together financial projections that are consistent and supported by fair and reasonable assumptions.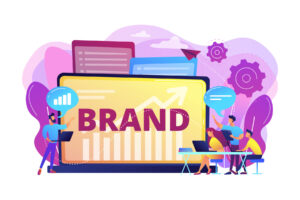 Naming is a crucial part of brand building and must be in alignment with the overall strategy.  Taking a couple of examples:
1.     A new innovative and sustainable fashion brand for young people, so in addition to branding and naming there is strategy, art direction and packaging but they are in fact add ons.  It was necessary to communicate the brand's youthfulness, vibrancy, energy and corporate values "I am chemical free, I am the most sustainable garment on the planet".
2.     An old established dairy producer: The market is dairy free brands fighting for market share.  Given its history, this company decided to disrupt dairy with free range natural and sustainably packages delicious dairy products and to concentrate on continuity of the product.  The differentiator for them was their free-range cows who are fed the finest feed, played music while they are milked and have their own beds and get their back scratched.  So the challenge here was the company wanted to retain its legacy whilst also firmly positioning itself as the go to dairy brand for now and the future.
What lessons can be learned
1.     Know the market for your product/service.
2.     Know your demographic
3.     Know the amount of the market that you need to capture using your name and brand.
4.     To unlock your social benefit and value, the key is the naming and branding or, in other words, do you satisfy the criteria that investors are increasingly looking for of ESG – Environment, Social Benefit, Governance.  Governance means how you run your company and communicate its corporate values.
If you want to know more about the creative and communication perspective of names and brands, then read this detailed article written by Sabine Raabe, a high calibre PR and Public Affairs Practitioner and our Collab Partner.
When it comes to naming and branding it is best if you have a branding specialist. It's important to maximise the value of the intellectual property rights you have created by naming and branding, there is financial advantage to your business and investors by providing access to finance.
(photo source: vectorjuice/Freepik)
Lynne Brooke
The Brooke Consultancy