'You never get a second chance to make a first impression.'
Public Relations is a powerful tool for a start-up to raise its profile and build relationships. It will help prove the viability of a product or service, build a business model, and attract investment.  Start-ups are early-stage businesses that face a unique public relations challenge. They need to identify and build new relationships from the ground up with a public around an innovative product or service.
Investment in public relations can be incredibly valuable and cost effective as an accelerator for early stage and start-up organisations. At its best it enables the company to build a community and long-term relationships with potential investors, partners, and customers. Often PR makes it onto a fledgling company's radar too late. The process of developing the right relationships with influencers, journalists and media outlets should in fact begin from day one. PR is an investment for the long run and should be part of every start-up's business plan.
As a new business and brand, you need to build your reputation, and quickly.  It is not what you say about yourself, but what others say about you that counts. When a journalist, analyst or commentator writes about you in a positive light, it immediately establishes credibility.  There are no shortcuts when it comes to PR for a new company with no footprint. Getting media attention requires persistence and creativity.
Modern corporate communications and public relations campaigns are integrated across all forms of media.  This means part of Public Relations is also getting featured not only in traditional media such as newspapers, trade publications, tv and radio, but also in online media, blog sites and social networking sites, such as Facebook, Twitter, and LinkedIn. Nowadays, direct feedback in online networking sites can propagate in a way that can make or break a start-up company.  PR plays the critical role of reputation monitoring and management. Failing to fill this role could leave a dangerous gap.
This is the reason why start-ups should engage an experienced PR professional to help develop and implement their strategy.  PR has its own pace and the worst thing a new company can do is to get out of the starting gate too soon, only to receive negative or 'off-message' media coverage, leaving them with a damaged reputation that can take a long time to overcome.  While developing and promoting your story is proactive, crisis management is the reactive side of PR, and another vital aspect of your toolkit.
Anything could happen to create unwanted media attention around your company, such as a data leak, product contamination, a death within the company, service malfunction, or a disgruntled employee. You always need to have a strategy ready for such situations and your PR professional will know how to draft a holding statement and appropriate media responses to shine a positive light on your business at any instance and manage the situation.
Effective PR will bring in high quality employees.  Building the team and attracting quality talent is an important job of start-up founders. Exceptional people are drawn to companies that have momentum and create a buzz. Equally, positive media coverage will reignite a founding team's motivation, serving as validation of their hard work, their performance in tough times, and an exciting future ahead for the company.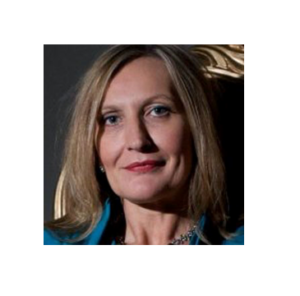 A well-defined PR strategy creates a positive image for a long time and ensures sustainable company success.  Public Relations is the skill of perception management.  It is your business strategy and model properly understood by everyone – including you.
by Sabine Raabe
PR Specialist, Insight PR & Media
Collaboration Partner – The Brooke Consultancy