Social entrepreneurs address social and environmental challenges in their unique and creative ways. They drive transformation in fields like education, environment and health. Social entrepreneurs often combine poverty alleviation goals with entrepreneurial acumen and enthusiasm. They challenge traditional business methods and practices and encourage new solutions.
Similar to business entrepreneurs, social entrepreneurs create stable and sustainable organisations which are established either as not-for-profit or companies.
The Brooke Consultancy LLP helps and advices social entrepreneurs regarding business structure and about becoming a member of the Social Stock Exchange. Although social entrepreneurs focus first and foremost on the social value creation, they aim at optimising the financial value too.
Thanks to a successful cooperation with The Brooke Consultancy LLP, Home From Home Care achieves with its activities a greater impact on the society. Home From Home Care (HFHC) specialises in residential services for adults with learning disabilities and special needs. HFHC focuses on offering quality services and care to improve the lives of people with Autism, Cerebral Palsy, Epilepsy, Profound and Multiple Learning Disabilities (PMLD), Sensory impairment, Mental Health Issues.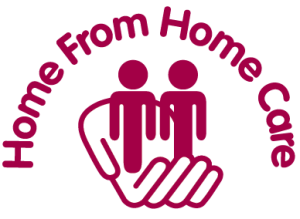 Home From Home Care was created in 2004 by parents of a child with learning disabilities who understand what it means to want a person with special needs to live a happy life and reach their potential. Combining their family perspective and vision with the services offered by professionals, HFCH employs today over 300 staff.
In order to meet the criteria of The Social Stock Exchange (SSX), Home From Home Care cooperated with The Brooke Consultancy to complete an Impact Report. Becoming a SSX member leads to greater impact through capital allocation or capital raising.
Today's social entrepreneurs like Home From Home Care are innovative, creative and resourceful. They aim at positive solutions to care to improve lives of many people. It is meaningful to change the perception of individuals with learning disabilities.
The Brooke Consultancy LLP assists entrepreneurs with the preparation of the Impact report which is necessary for a company to become a member of the SSX. Contact us to receive more information about Impact reports and SSX.