Overseas companies can do business from the UK by establishing a presence in a UK Freeport with accompanying tax advantages. It can be for services or goods, and then sold on the internal market or exporting tariff free to countries with which the UK has a Free Trade Agreement e.g. Canada, Japan, Australia, New Zealand.  Tax will have to be paid in the UK by the company, but it will be subject to relief by virtue of a Double Taxation Agreement.
The G7 has always helped drive wider international action. During its presidency, UK has supported specific objectives with which we can all agree with:
– End the pandemic and prepare for the future. Although the pandemic seems to be on the way out we still have to plan for the future
– Reinvigorate our economies by championing freer, fairer trade
– Protecting our planet by supporting a green revolution
– Strengthening partnerships and embracing values to harness power of democracy, freedom, equality, rule of law and respect for human rights.
Now that the UK has left the EU and entered into the Trade and Cooperation Agreement, we feel our obligation to our fellow citizens to help achieve economic growth.
Although the UK has left the EU, it has not altered the fundamentals of sound business.
The UK:
– is the 5th largest economy in the world,
– has a 67m population,
– its GDP ranks 5th in the world
– growth companies have a Hi tech focus, and
– bureaucracy is limited.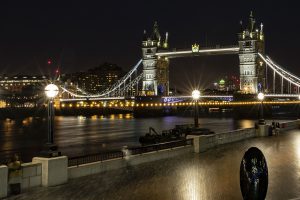 There are many other 'Incentives' including
– low corporation tax levels
– favourable employment laws and lower labour costs
– availability of venture capital for innovative growth companies
It is a priority of Government to attract Foreign Direct Investment and to have Free Trade Agreements worldwide.
The UK has established FTAs with 19 countries some very small but 6 are with larger countries like Japan and Canada.
While the UK has always been open to FDI, below you will see the types of services provided by the Office for Investment established as part of the Department of International Trade.
– Business intelligence gathering
– Providing expert advice on sector specific issues
– Identifying priority sectoral opportunities
Trade and investment hubs have been created in Edinburgh, Cardiff, Belfast and Darlington as homes to teams of export and investment specialists.  Services are provided to overseas investors and investable projects are being developed to be put in front of overseas investors.
Freeports unlock new investment opportunities, drive growth, support trade, innovation and commerce. There are currently 8 Freeports. Successful businesses will be able to access a share of £200m of seed capital. Economic incentives related to tax, customs, business rates, planning, regeneration:
– Enhanced structures & building allowances, plant & machinery allowances
– Stamp Duty Land Tax relief
– Business Rates relief
– Employers National Insurance contributions.
Although the UK is no longer a portal to the EU, it has taken up the position of being a portal to overseas companies that are resident and trade from the UK in Free Trade areas that have been negotiated.
One of the examples is the FTA between the UK and Australia. It sets out new global standards in digital and services, and creating new work and travel opportunities in both countries:
– UK firms to bid for an additional £10bn worth of Australian public sector contracts
– Allows young people to work and travel in Australia for up to 3 years at a time free from visa conditions
– UK service suppliers, architects, scientists, lawyers, accountants will have access to visas to work in Australia
– Removes tariffs on all UK exports so cheaper to sell cars, whisky, UK fashion and vice versa
– Further UK objective to join CPTPP
It is anticipated that the FTA with Australia will unlock £10.4bn of additional trade and eliminate tariffs. It is a gateway to the fast growing Indo Pacific region and will boost UK's bid to join Comprehensive and Progressive Agreement for Trans-Pacific Partnerships (CPTPP).
To mention some interesting business-related examples: A Slovenian company that exports to Australia with which the EU has no trade agreement could make up their products in a UK Freeport and then export tariff free to Australia. There is also the example of rum being imported to the UK, bottled here in unique get-up in a Freeport and then exported tariff free to large markets in Canada and Japan.
India is UK's 15th largest trading partner. India has a large middle class of consumers, and it is growing, and is set to become the World's third biggest economy by 2050.  Investment from Indian companies already supports 95,000 jobs in the UK. The ambition is to double bi-lateral trade to £28bn by 2035. [Ann-Marie Trevelyan, International Trade Secretary at DIT]
We as a firm are looking to bring Indian hi tech unicorns to the Aquis market in London to raise capital and we look to suggest a similar strategy for other overseas companies, such as Turkey, for whom we act.
Presently there are 11 CPTPP members and up to 90% of the world growth is expected to be outside Europe over the next 5 years.
In addition the UK has a free trade agreement with Guyana and the CARIFORUM group of countries following the UK's exit from the European Union. CARIFORUM is made up of the member nations of the Caribbean Community (CARICOM) and the Dominican Republic.
It seems that the strategy of entering into FTA's worldwide is feasible and makes economic sense. More importantly, overseas companies, and they need not be wholly owned by the parent, trading from the UK can involve themselves in the growth of FTAs negotiated by the UK and take advantage of the fundamentals of doing business in the UK.
We have always believed in the strength of people working together in international markets because it encourages diversity and respect and mutual trading is, we believe, an engine of stability and peace. That accords with the G7 objectives with which we started.
Lynne Brooke
The Brooke Consultancy