The team at The Brooke Consultancy is made up of specialists in their field. We work collaboratively to ensure that you receive integrated Business Advice in the Round.
Lynne Brooke
Lynne has been a solicitor for over 30 years, most of that time as a Partner and has wide experience of the law and its operation. The rule of law is a framework for Civil Society in which enterprises contribute to the wellbeing and wealth of its citizens.
To enable enterprises to be established in the commercial and Social Economy that focus on risk management and wealth creation.Lynne started The Brooke Consultancy LLP as a niche commercial new type of Law Firm that works in alliance with other professionals to provide Business Advice in the Round.
The Brooke Consultancy operates internationally and presently has business in China, Australia, India and Africa.
Lynne has a wide range of experience In corporate and commercial law. He deals with startups, growth companies, articles of association containing special provisions, privileges and protections, public companies worldwide in the resource sector, non-resident trusts, mergers and acquisitions, shareholders' agreements, commercial contracts of all types, licences and franchises. He has acted for companies on AIM and Plus markets and now that it's open to UK companies wishes to enable them to join the main market by way of a Standard Listing.
Lynne takes an active interest in the development of the Social Economy and has incorporated Community Interest Companies, advised and acted for charities and set up appropriate and sustainable structures. He believes that social impact investing will become a principal driver for investors.
Lynne has been a long serving trustee on various Charities. He is Vice Chair of Westminster Mencap, Trustee of Kith and Kids, Disability Law Service, Secretary of Lawyers for People with Disabilities and a Founder trustee of Docklands Equestrian Centre.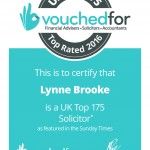 Email: lynne@thebrookeconsultancy.com
---
Kerem Alev
Kerem is passionate about helping corporations, institutions and individuals to resolve their commercial and property related disputes. He aims to achieve his clients objectives by utilizing alternative dispute resolution methods, and if a settlement is not possible then he draws on his experience to bring or defend claims in Court. Previously he worked in a leading City practice.
His work covers a variety of commercial and property related disputes. Examples of his experience include the following:
Recruitment - claims for breach of restrictive covenants, unpaid fees and commission.
Corporate disputes - disputes that have arisen between directors in relation to ownership and management of a company, and shareholders who have been excluded from a business.
Financial institutions - money judgments, mortgage possessions, charging orders and insolvencies.
Property (Residential & Commercial) - claims for possession, forfeiture, dilapidations, lease renewal disputes and nuisance claims
Debts - recovering debts, money judgments, enforcement and insolvencies
As a result he has represented a range of clients, which have included well known names and brands. His client base is from England, Turkey and the Gulf region.
Kerem is also an Executive Board member of the British Turkish Lawyer Association, which helps to promote relations between British and Turkish Lawyers.
Email: kerem@thebrookeconsultancy.com
---
Anthony John Wynard Rose
Anthony was admitted to the Roll of Solicitors in 1970 and has unparalleled experience as a corporate and commercial lawyer who has spoken on:
Corporate Capital at Lloyd's
Anti Trust elements of Distribution and Agency
Law of Agency applied to insurance brokers
FSA regulation
Buying and Selling companies and businesses
Warranties in respect of insurance companies
Credit write backs for insurance brokers
He started his legal career with Slaughter & May, joined ICI Limited, became a partner and head of corporate at Charles Russell, then partner and head of corporate at Barlow Lyde & Gilbert, Hampden Law and member and chairman of Amsterdam & Partners LLP.
Anthony is honorary Legal Adviser to the The National Army Museum.
Anthony has expertise in insurance and reinsurance, competition law , the chemical industry, healthcare and pharmaceuticals, manufacturing, financial services, franchising, media and marketing
He was before the European Commission in cases involving:
Zip fasteners (LF/Opti)
ECS v Akzo (lead case on predatory pricing)
Film and Theatre Lighting
Fire Armour
Ready Mixed Concrete
Anthony is mentioned in the Chambers Legal Directory for work on behalf of insurance brokers and is the author of the legal appendix to the Financial Times Report on cross broker mergers in the insurance industry.
Corporate Due Diligence
Preparing A Company Or A Business For Sale
The Brooke Consultancy ("TBC") offers a discrete service in due diligence, normally (but not necessarily) in the context of the purchase of a business or a company. We carry out a complete investigation and review of the activities of the Business which helps you to decide whether to proceed with a purchase and, if so, whether the price being asked is reasonable. It has often been said that the disclosure letter (the document which the vendors produce to a purchaser, representing exceptions to the warranties in the Sale and Purchase Agreement) operates more as a price adjuster than a deal stopper, but how much better it is to have advance notice of any skeletons in the cupboard when formulating your initial offer or, indeed, deciding whether to buy at all.
The investigation covers:
Property issues
Litigation
Intellectual property
Employment matters and difficulties
Trading contracts
Conditions of sale and of purchase
Over reliance on a single customer or source of supply
Product liability and other insurance issues
Identification of key employees and their terms of employment
Accounts and taxation issues (which we deal with in conjunction with our [partners/who?]
Preparing a Company or a Business for Sale
Seen through the other end of the telescope, it is helpful, saves time and engenders greater trust and credibility, to carry out this same exercise from the point of view of the vendor of a Business. Clearing out the problems, or at least identifying them, creates a good impression to a purchaser and provides confidence when setting the price. Settling or progressing litigation or disputes (including potential problems with employees, customers and suppliers), speeds up the sale process. Similarly, the intellectual property position can be strengthened, and any difficulties relating to real estate can be identified and, ideally, settled.
Putting the Business in order prior to sale can save a great deal of time and cost in the sale process, and gives the purchaser confidence in dealing with you.
Email: anthony@thebrookeconsultancy.com
---
Simon Studd
Simon is a solicitor with significant experience advising many types of entities, including traditional partnerships, limited companies from start ups to companies on the stock market, and limited liability partnerships. Work includes advising on a wide variety of commercial agreements, including employment contracts.
In addition, he has extensive experience advising entities in the Not For Profit sector, including advising unincorporated associations such as private Clubs, Charities including those with Royal Charters, and Community Interest Companies.
Email: simon@thebrookeconsultancy.com
---
People with whom we collaborate
Ercan and Naomi are examples of the people we work with and for the others, see Annex 2 of the free Big Business House download.
---
Accountancy and Tax
Ercan Demiralay of Wellers
Wellers are more than number crunchers. They share clients' goals and have a proven track record of more than fifty years working with integrity and trust for Small and Medium sized Enterprises. Wellers add value to a business by offering invaluable advice on accounting and compliance requirements. Wellers breathes new life into the financial implications of sustaining business growth and clients are treated as individuals, not just numbers.
Email: Ercan.Demiralay@wellersaccountants.co.uk    www.wellersaccountants.co.uk
Phone: 020 7630 6665
Social Enterprises
Naomi Kingsley of London Rebuilding Society
Naomi is the founder and Chief Executive of London Rebuilding Society (LRS) set up in 2000. It is London's foremost, innovative community development finance institution, devising new financial mechanisms for people and organisations unable to access mainstream finance. LRS provides finance for community based organisations that lend on a microcredit basis to their members, investment and support for Social Enterprises and finance for both home improvements and energy efficiency. Naomi and LRS pride themselves on making partnership working easy deploying a range of skills: leadership; motivation; business development; innovation to make fair and affordable finance available.
Email : naomi.kingsley@londonrebuilding.com     www.londonrebuilding.com
Phone: 020 7997 7333