Resting on your laurels can be detrimental to your profitability and success. While it is an achievement to start a business and survive the initial period of existence, not focusing on growth could put your business at risk from various factors. In this article we have summarised why company growth matters and how you can grow.
5 Key Areas Important For A Stable Business:
Trading conditions for the supply of your goods and services
Your relationships with suppliers and consumers matter. You need clear terms related to the supply of goods or services, whether these terms relate to consumers or other businesses. Your trading conditions specify the product, delivery, passing of risk, payment, what you will do, what you want your buyer or user to do, warranties that are given and exclusion of liability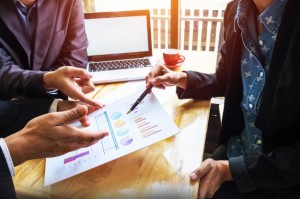 Employment policies, contracts and procedures
It is sensible to have procedures relating to sickness, diversity, mental health. Contracts will need non-competition and data protection clauses. Employment policies are formulated to deal with grievance and disciplinary procedures.
Trade mark your brand and protect your know-how
It is important that Intellectual Property Rights (IPR) are registered because it has a balance sheet value. Unless the IPR has been protected as a trademark, registered design or where applicable, certain type of software patented, entrepreneurs lose out because that value will not be recognized in full. Read more about IPR
Use a company structure that is appropriate for your business; a limited liability or a form of social enterprise
Corporate governance to set out the rules i.e. what happens if a partner/shareholder dies or leaves and how will disputes be handled
Corporate governance deals with events occurring in relation to your co-shareholder/partner: They leave, lose capacity, death etc. Well drafted Articles of Association will cover all eventualities.
All entrepreneurs, whether commercial or social, need the five key areas as a sound foundation because potential investors must be secure and comfortable in the knowledge that the fundamentals for growth and risk management are in place.
Photo source: Business image created by Snowing - Freepik.com