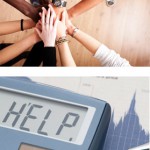 If you are scratching your head about what vehicle to use, a CIC or a Charity why not try a Hybrid, that's the structure that generates revenue for social benefit and that also has an eye on creating value from an exit. A Hybrid involves a Community Interest Company limited by guarantee that holds all the intellectual property rights (IPR) and licenses the IPR that it owns to a trading company which is in fact the head licensee. The head licensee is a limited liability trading company controlled by the Community Interest Company  via a licence and a golden share and the trading company can conduct its activities in the ordinary course of business, have its own investors and under the licence from the CIC it will pay a gross profit royalty to the CIC that the CIC can apply for social benefit.
With the advent of social investment tax relief and existing Enterprise Investment Scheme tax relief the whole subject becomes somewhat fraught for the purposes of tax and expert advice is needed for what should be a simple area of the law.
There is no attempt here to define a social enterprise. Instead its defined by the nature of the person who undertakes the work and that is the social entrepreneur i.e. a person who wants to provide social benefit and enjoy income but is not trying to generate capital value or rather that is not the main purpose of him being in business.
The Hybrid is a useful way of combining the generating of profit and the payment from that under licence of a gross profit royalty to provide social benefit of whatever nature selected by the social entrepreneur but approved by the CIC regulator.